Time for a bitch moment, people.
Origins, a brand I often use and who are known for their skin-friendly, gentle, good-for-you-and-your-wallet products, have just released their newest product "innovation". Called Maskimizer, it's a concoction that you spray on your face prior to applying a face mask in order to "enhance" (their words, not mine) your mask benefits and experience.

Come on, Origins. A pre-mask primer?
You see, this is why so many people LOATHE the beauty industry. Companies try and market bullshit products with fancy claims that sound nice but actually mean NOTHING. You make people who aren't beauty savvy feel like they need these entirely unnecessary items in order to something as simple and non-complicated as a face mask.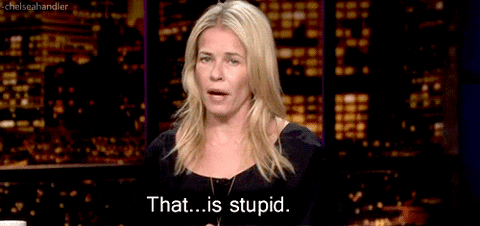 Now, some could argue that ALL beauty products are unnecessary. To those people, I say: you have a point. Beauty is not a commodity. I get that. We all get that. But neither is art, movies, or fashion. We purchase these items, because they add color and excitement to our lives. If they make you feel happy and no one is getting hurt, then who cares?
Well, because, in this case, someone IS getting hurt… The consumer.
Estée Lauder (who owns Origins) is trying to corner a market that doesn't yet exist, which is pre-mask primers. They've seen the foundation primers become hugely popular and want to capitalize on a similar concept for skincare.
Unlike when you're putting on foundation, however, the process for face mask is entirely different. When you're preparing to throw on a face mask (sheet, clay, or otherwise), you wash your face, maybe swipe a little micellar water over your skin with a cotton pad to remove any remaining traces of makeup, and you're good.
A spray is not going to do anything noticeable enough to warrant you paying ANY amount of money for it.
Remember, you're going to wash your mask off at some point. If it's a leave-on mask, then it's already going to have a lot of skin-nutritious goodness that a pre-spray won't do anything of value.
So don't think you have to buy a new product just because their marketing makes it seem like you're not doing your skincare right if you don't. Save the $22 you might have spent on this mishigas (yay yiddish!) and spend it on something that will have an actual skin-benefiting effect.