If you've taken a gander over at my makeup gallery or my Instagram feed (@brokendownbeauty), you've probably noticed that I got them curly, whirly, twirly locks. It takes a lot of time and effort to tame that beast, and, truth be told, it's still a pretty feral one.
I haven't always been a curly girl, though. My fuzzy, wavy hair developed into full-fledged curls as I got older. The problem? I didn't get all those years during adolescence to figure out how to manage it! I was also the only curly-haired member of my entire family. So there were no family tips or DIY recipes that could be passed down to me.
So, if you're going through your own curly hair journey, regardless if you've been managing it for years or mere days, here are four tips that can help you manage the rebellious "bad boy" of the hair world.
1) The LOC Method
The LOC method of caring for curly hair (pronounced "Lock") is one of the first things you'll come across. It stands for Liquid, Oil, Cream. It refers to the order in which you put post-shower lotions and potions into you hair. FYI, by "liquid", it usually means leave-in conditioner or hair milk).
Now, LOC is not a hard and fast rule by any means. You'll see many other variations. LCO. LOCS, where the "S" stands for Sealant, such as a fruit butter. There's a lot of trial and error. So mix and match to your heart's content, or, rather, your hair's.

2) Silicones
A lot of people are getting their panties in a bunch about silicones. It's almost as fierce as the pro- and anti-vaxxer debate. Did I mention I'm one for hyperbole? Anywho, the long and short of it is that different silicones do different things.
Silicones range from water-soluble to water-insoluble.
Soluble, btw, means whether it's dissolvable. So, if a silicone is water-soluble, it dissolves in water. If it's water-insoluble, the silicone repels water and won't dissolve.
You're probably thinking: So what? Why do I care? I'm not Marie Curie. I didn't sign up for a chemistry class!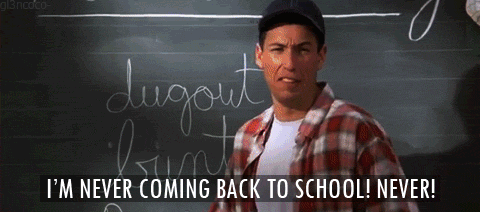 Why do you need to know this? Well, if you put a water-insoluble silicone on your hair, it might be able to repel water and prevent some frizz, but wait… it will form a coating on hair that can only be removed by using a shampoo with some intense detergents like sodium lauryl/laureth sulfate. Sulfates dry out skin and pull hair dye from your strands. Whoops!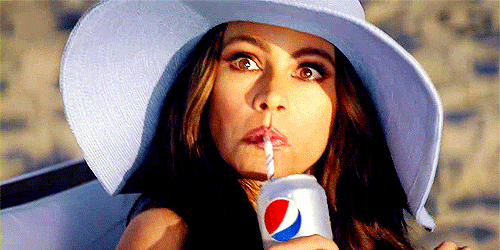 This is why you have got to be careful about which silicones are in your products.
Water Soluble Silicones ("Good")
Lauryl methicone copolyol (water soluble)
Lauryl PEG/PPG-18/18 Methicone
Hydrolyzed Wheat Protein Hydroxypropyl Polysiloxane (water soluble)
Dimethicone Copolyol (water soluble)
PEG-Dimethicone, or any other 'cone with "PEG-" suffix (water soluble)
Emulsifying Wax
PEG-Hydrogenated Castor Oil
Natural oils: Avocado oil, Olive oil, Coconut oil, etc.
Benzophenone-2, ( or 3, 4, 5, 6, 7, 8, 9, 10) – sunscreen
Methychloroisothiazolinone – preservative
Methylisothiazolinone – preservative
Water Insoluble Silicones ("Bad")
Dimethicone
Bis-aminopropyl dimethicone
Cetearyl methicone
Cetyl Dimethicone
Cyclopentasiloxane
Stearoxy Dimethicone
Stearyl Dimethicone
Trimethylsilylamodimethicone
Amodimethicone
Dimethicone
Dimethiconol
Behenoxy Dimethicone
Phenyl trimethicone
3) Microfiber
Curly- or straight-haired you've probably seen that you're supposed to use an old T-shirt or microfiber towel to dry your hair. This is because these materials don't create as much friction as a typical, terry-cloth towel. Less friction means the cuticle on your hair strands won't be also "roughed up" post-shower. If it lays flatter, your hair look shinier and appears less frizzy. Be sure to avoid shaking/scrubbing at your wet strands with the T-shirt or microfiber towel too. Otherwise, you'll be defeating the purpose.
4) No-Poo & Cleansing Conditioner/Co-Wash
As discussed, sulfates are a curl killer. They encourage frizz, dryness, dullness. It's bad. Curls need moisture to retain their shape and "clump" together to form those beautiful ringlets, waves, or whatever type of curl you got going. To help with that, beauty companies have come out with No-Poo's, Cleansing Conditioners, and Co-Washes.
No-Poo is just what it sounds like. Well, maybe not JUST what it sounds like. It's shampoo, because it cleanses the hair, but it it doesn't have harsh sulfates. Hence, "no poo".
Cleansing Conditioners & Co-Washes are moisturizing formulas that cleanse the hair while you condition. Your locks get moisture, and it's only one step. Saaweeet!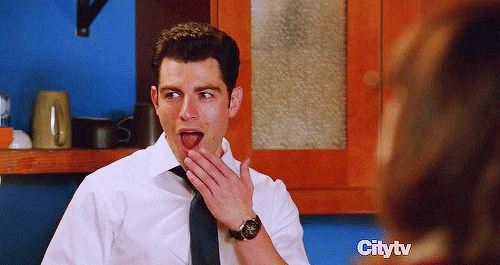 CAUTION: These are NOT the same a a 2-in-1 shampoo and conditioner. Those literally just mix a sulfate-packed shampoo and conditioner. A cleansing conditioner or co-wash offers gentle, sulfate-free cleansers that remove residue from your hair, while also retaining and depositing moisturizing properties.
There are your four, basic, curly hair tips that I've learned through my research and experimentation. There is so much more that goes into caring for curly hair. So stay tuned for more on pineapple-ing, diffusers, deep conditioners, and so much more!