As you've likely seen, Urban Decay has released their new line of lipsticks, with over 100 shades in 4 types of finishes. All I can say is, WOW. Well done, UD. Well done.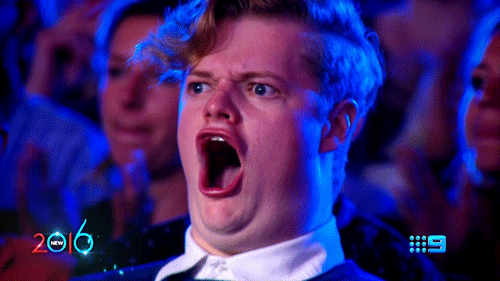 While beauty bloggers abound are sampling, swatching, and raving about this magazine full of sweet lipstick bullets, they aren't focusing on this line introduction as a fascinating business move by UD.
Never a big player in the lipstick category, UD's hero SKUs were their Naked palettes. While UD dominated the eyeshadow and liner space, their lipsticks, lipliners, and glosses never really took off. Even when they tried to capitalize off of the 'Naked' name by creating a line extension of Naked glosses, beauty junkies were usually fine passing them over for another brand.
UD's next step was to create the 'Revolution' line of lipsticks and glosses. Available in matte or sheer and only in a handful of colors, UD's Revolution line didn't shake up the category or spurn much revenue for the brand. This was an interesting move because UD presumably put some money into R&D, product development, packaging, and marketing to promote these babies only to abandon them several months later for this new line of 'Vice' lipsticks.
Since trying to take advantage of the 'Naked' name for their lip glosses, UD decided to switch gears and market their 100 new lippies under the 'Vice' name, which was the name of their other collection of eyeshadow palettes (which differ from their 'Naked' line by offering more vibrant, colorful, and unique shadow options).
Examples of UD's Vice Palettes over the years:
Vice 4
See what I mean? Vice palettes have a huge variety of colors, finishes, and textures. This name is even more fitting than 'Naked' or the random 'Revolution'. The packaging of these tubes is also very apropos for the brand: bullet casings. Lipstick tubes are often called 'bullets'. UD decided to take a tongue-in-cheek approach to this by making their new Vice lipstick tubes look like ACTUAL bullets.
This feels a lot more natural for the brand and has a bit more of an oomph factor that the 'Revolution' and 'Naked' line of lip products were lacking (Although, with gun control becoming a trending topic for tragic circumstances, this might now come across as distasteful. We'll see if beauty lovers abound find this bothersome or not).
Furthermore, these babies are priced at only $17 a pop! To give you a reference point, Sephora Collection lipsticks are marked at
$12.50
, while brands comparable to UD are priced at $21 or above. For example, Kat Von D's Studded Kiss Lipstick is
$21
, Too Faced Cosmetics Color Drenched Lipsticks are
$22
, and Buxom Cosmetics Big & Sexy Bold Gel Lipsticks are also
$22
.
The only brand with a comparable price to UD's Vice lipsticks is Clinique, which might be a staple cosmetic brand, but it's not exactly known for being hip, chic, or the must-have of bbloggers abound. # NoOffense #ButReally
UD could have EASILY priced these babies higher than $17, but they saw how their $22 Revolution lippies didn't exactly make a splash and are trying to gain a greater share of the lipstick market. I'm frankly not so sure they should have priced these so low, as I'm sure the selection alone would have customers from all around willing to pay at least $20 for a tube. I suspect, once they've gained a larger customer base, they'll slowly begin raising the price, just as they did with their Naked palettes (anyone remember when they were only $52 and not $54?).
The potential problem with pricing these tubes at such a low price is the perceived value (or lack of value) that accompanies that low price. Customers will automatically think that UD's lipsticks are so cheap because they contain cheap ingredients, are cheaply made, and aren't as "luxe" as other brands. This is always a potential pitfall when your product has a relatively low price.
So, UD's new lipsticks are numerous, creatively designed, and more fitting with their brand's DNA, but they also have potential problems, i.e. packaging that many could now find potentially offensive or off-putting and a price that might be seen as reflective of less-than-luxury quality.
TBD on how the beauty masses receive these lippies. I have my own order on the way. Stay tuned for a product review that cuts through all the marketing and gets right to the most important part!