Spas might be great, but most of us don't have the time to visit them on the regs. Who am I, Christina Aguilera? This diva has shit to do, people.
I recently went to a spa, and, while I enjoyed the experience, I found my Type-A side wanting to take over. What is that? Why are you putting it there? What was that sound?

I have a full skincare routine, and I've got down to a science (literally, as it's kind of my job to know this stuff). I'm not always keen to switch up my products and let some person aimlessly slap some goop on my face while I lay helpless on a table wondering if it's too late for me to go pee.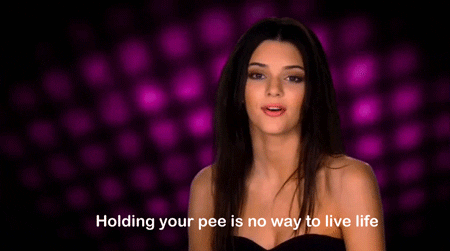 Thankfully, Golden Door straddles the spa and at-home product spheres! This California-based spa blends Japanese philosophy with Western science to deliver a full-service experience. Now, I don't know about you, but I'm not planning on going to Cali anytime soon. So what's a girl to do?
eCommerce to the rescue! Golden Door offers their of products on their website, and they range from skincare to hair care to tools. Minimalistic, sleek packaging is adorned with a gilded "enso", which reminds me of a little pagoda or something (which I looked up and learned is not Japanese, but hey, it's all in the eye of the beholder, right?).
The most intriguing product I tried was the Golden Peel-A-Way Masque. First of all, it's all fancy because it's a mask but spelled with a "-que". So you should make sure your pinkies are up while applying this mask- err sorry, masque.

What impressed me most about this mask was that the first ingredient was European Blueberry (aka bilberry). Described a skin-conditioning agent, it is the FIRST ingredient, people. That NEVER happens. The first ingredient is usually water or glycerol or something cheap because it's the most abundant ingredient in the formula. In this product, water doesn't even show up until the 10th ingredient. Before that is nourishing and healing Vitamin E, brightening and collagen-enhancing Vitamin C, and anti-inflammatory Willow Bark Extract. Seriously, this thing packs a punch. Right to the face. But in a way that'll make you wicked pretty.
And it's not just this product. The ingredient lists of their other products have quality ingredients loaded in the first several ingredients. Their products are pricier side, with $68 for the aforementioned masque and $88 for a face lotion, but I find this to be on par with many popular brands at Sephora. Also, why waste your money at a giant beauty conglomerate that offers a crappy point system with shitty rewards instead of buying from Golden Door where their website states that 100% of their eComm proceeds to go select children's charities! So, as long as that charity isn't the children of the @RichRussianKids Instagram account, that's pretty sweet in my book.
If you care about ingredients but still value cute packaging, a sexy backstory, and hydrated skin that still looks freshly matte, check out Golden Door… before they get too popular and raise their prices!