One of my biggest pet peeves is everyone and their brother using black and ONLY black eyeliner. Even the fairest, blondest, most pale ladies and gents are rimming their peepers with soot-colored liner, and they end up looking like an emo Legolas. Bitches, we need to stop. Black is a great color. I live in NYC, and it's obligatory for a city dweller's wardrobe; but we need to realize that it can look harsh when laid heavily on the lashline.
Let's break out of this rut. Frankly, the fairer your skin, the lighter your eyeliner should be. If you have darker skin, you have way more flexibility. You can use dark OR light eyeliner, depending on the effect you want. While my Snow White ladies can use black eyeliner, I recommend that only for specific, bold looks that are typically reserved for nights out. Not on the daily. Ya dig?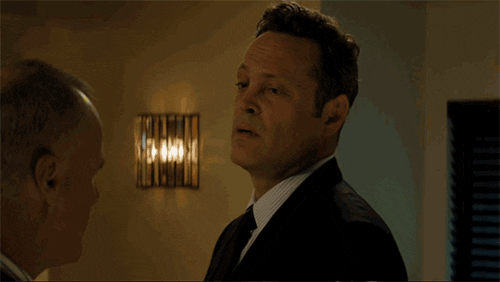 I know. Change is hard, but this tough love is meant to help you. I also have a light at the end of the tunnel for you black beauties. Somewhere for you to turn, now that you're running around in fear with unrimmed lids.
Influenster recently sent me their latest, complimentary sample kit from Marc Beauty, filled with Marc Jacobs' newest release: Marc Beauty Highliner Gel Eye Crayon.
You may have tried his original, glossy, Highliner Gel Crayon. This newer version is entirely matte, which provides longer wear and a more edgy look.
Ok, not THAT kind of edgy.
What I personally love about the liners I received from Marc Beauty was that they were shades of brown. Not black. BROWN.
I may not be a blonde beauty, but I am pretty pale. Black liner tends to look harsh on me, so I stick to black-browns and espressos. Thankfully, Mr. Jacobs has provided me with the shade 'Earth(quake)'. It's matte, dark, but just muted enough to wear to work, school, or anytime during the day.
It's also dark enough to be a good option for those of you who have realized the error of your high-school, black-eyeliner ways. The matte nature of the eyeliner doesn't reflect light, so it absorbs light and helps make the brownish black appear subtly darker than the mere hue suggests. Again, this makes it a great transition color for those of you weaning yourself off of the devil's color 😉