Liquid lipstick has become synonymous with matte lips, but that's not necessarily the finish it alway has. 'Liquid lipstick' just means the formula comes in a liquid, instead of a bullet. It can be glossy, satin, matte, what have you. As many of us are already aware, matte liquid lipsticks look fly, but leave your lips dry. *I totally didn't mean to rhyme there, but now that I did, I feel like I should file for a copyright*.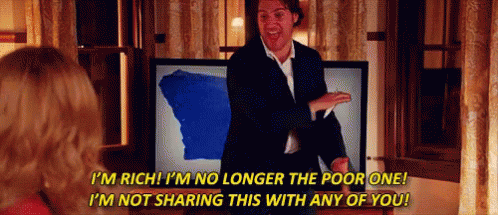 Now, Bite Beauty is definitely coming to the game late with their liquid lipstick. It's been done by nearly every brand on the planet and has even hit the drugstore circuit. What could they do different, other than offer a food-grade, antioxidant-filled, formula that doesn't seem much different than the rest? The answer? EVERYTHING.
As a die-hard Bite Beauty fan, I just had to try their new Amuse Bouche Liquid Lipstick as soon as it hit Sephora's shelves. Boy, am I glad I did. Before I extol Bite's virtues, let me explain a bit of background as to WHY I love this formula so much.
You see, if you're not digging the matte liquid lip because it's too drying, you're not left with many options. The glossy ones tend to have less pigment pay-off, slide around your lips like a gloss, and bleed all around your lipline, leaving you looking like the Joker. If you're curious, I'm referring to Maybelline's Vivid Matte Liquid Lip Color and L'Oreal's Infallible Pro-Matte Gloss (this name is also a huge pet-peeve of mine. Wtf is a matte gloss? It's oxymoronic. Stahp).
I've tried Too-Faced's Melted formulas, which are more glossy and feel a bit watery (they also have a matte formula, but we all know how drying those are). I've tried Revlon's Ultra HD Matte, which is so poorly named, I don't know who allowed them to call it matte. That shit is shinier than my forehead standing in a subway station on a July day.
When I heard Bite was coming out with a liquid lipstick, I was surprised. Their founder, Susan Languimir, reportedly despises the matte finish, as she believes it ages you. While I don't necessarily believe that, it still left me shocked that they'd come out with a liquid lipstick because I'd made the faulty assumption that it would be matte. I made the mistake everyone else makes which is why I bought the formula. Turns out to be a truly happy accident!
This formula is not matte at all, and it's actually very glossy. What's so pleasantly surprising about this formula, however, is that it has AMAZING pigment and DOES NOT BLEED. I bought 'Flambe', a bright, rich, warm-toned red. That shit stayed put! It didn't dry out my lips, and it stayed on pretty damn well after eating lunch. I did have to reapply, but it layered beautifully and really left my lips feeling moisturized.
Now, I did see lipsticky bite marks on my sandwich and lip prints on my water glass, which is something you don't deal with for most matte formulas. It also didn't smear all over my mouth like most glossy liquid lipsticks.
It gets a total A+ in my book. Now I just hope they roll out more colors because 13 is definitely not enough to satisfy everyone. Gimme more, Bite!