Sorry I've been MIA while getting my MBA. For all of those who have worked full time and gone to school at night, it leaves little time for much else. I've graduated, am full of caffeine, and ready to blow your minds with more beauty goodness!!
While bold lips are gorgeous and so much fun, I've got to be honest…. I get sick and tired of attending to it all day. I'm constantly checking on it, and I can't eat without looking like a Kardashian.
Note cute or convenient, especially at work! The problem is, I found most nude lip colors to be severely lacking. They were too flat, too warm, too cool. Matte formulas looked too cakey and drying, and glossy formulas migrated around my lipline so that I looked like I slobbered all over myself. Also not cute.
So what's a girl to do? The key is a satin formula with a hint of shimmer! Making sure the formula isn't too matte or glossy means it'll stay put without sucking the life out of your lips, but the real piece de resistance is the shimmer. Shimmer makes the nude color look glossy without FEELING glossy, and it makes your lips look bigger. This way, your lips aren't competing with any smokey eye you've got going on, but they also don't make your lips look like a dry butthole.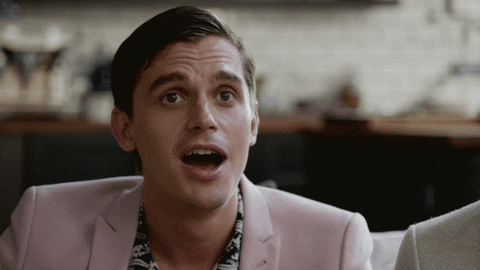 Here are some examples to save you from a reaction like that:
Medium Skin Tones
MAC Lipstick Shine in Fresh Brew
CoverGirl Lustrious Lipstick in Sultry Siena
Revlon Super Lustrous Lipstick in Smokey Rose
Deep Skin Tones
Marc Jacobs Le Marc Lip Frost Lipstick in Warm Bronze Frost
Flesh Beauty Lipstick in Treasure
Revlon Super Lustrous Lipstick in Black Cherry
Courtesy of Target.com
Pale Skin Tones
Urban Decay's Vice Lipstick in 'Trance
NARS Satin Lip Pencil in Rikugien
Clinique Pop Lip Colour + Primer in Bare Pop