When you hear Estée Lauder, you either think 1) I used that when my husband was coming home from war, or 2) My grandma used that when my grandpa was coming home from war.

For the most part, Millennials, Gen Z, basically anyone under 60 leaves the beauty aisle without filling up their basket with the gilded, plastic, retro-but-not-in-a-cool-way, Estée-Lauder items.

It's NOT that they're not good, might I add. Their quality is as irrelevant as their brand name (because I know many who swear by their Double Wear Foundation).

Knowing what a large and stagnant company they are, it's not surprising Estée Lauder hasn't picked up it's Louboutin-clad feet and hopped on the latest "trends" train.

While Kendall Jenner did become the latest spokesmodel for the brand several months ago, even creating an orange-red lipstick named "Kendall", it wasn't enough to reverse the years and years in which their status declined.

Ms. Jenner, btw, will be the spokesperson for Estée Edit now, as evidenced by these videos that I genuinely don't know how to feel about…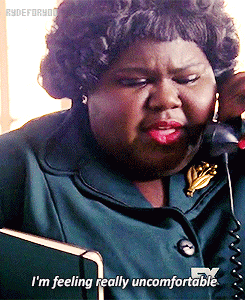 Now, don't feel too bad for Estée Lauder, though. The beauty conglomerate owns a number of other notable brands, like Clinique, MAC, Origins, and a slew of other brands. It seems to just be the Estée brand that's not exactly "hip". They're more like hip replacement.
Apparently, they finally saw the error of their ways. Except, instead of trying to go through the arduous process of youth-ifying Estée Lauder, which would undoubtedly cost millions of dollars in marketing, product development, and R&D, Estée Lauder decided to create a new brand. Enter stage left, Estée Edit.
Estée Edit has launched and will be sold ONLY in Sephora. After all, that's where all the whipper snappers go.
As with most beauty roll-outs at Sephora, the products are currently only available to VIB and VIB Rouge, then it can be bought by the pleebs, err public.
Estée Edit will have everything from eyeshadow palettes, matte lipsticks, highlighter, tinted-moisturizer-like face makeup, and even skincare. Check it out on Sephora.com.
TBD on whether these new shades (like black and yellow lipstick! Oh my. How edgy) and white-and-blue packaging are a hit. Interestingly, they only offer a small-tipped eyebrow pencil for filling in brows. The youngin's they're targeting are OBSESSED with brows, and pencils don't always work for everyone (like me, for example). I'm rather surprised that they didn't also develop a brow powder, gel, pomade, etc. Hopefully this isn't a sign that Estée Edit will miss the mark.